Wills & Estates Law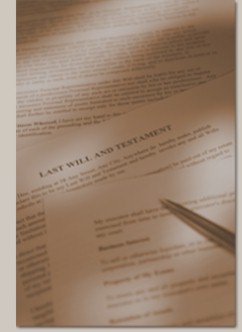 What We Do:

Our services pertaining to Wills & Estates may be broken into 2 categories:

I. Estate Planning

Ensuring that you have the necessary legal documents in place prior to death or mental incapacity can help your Estate avoid unnecessary legal fees and taxes, among other expenses. Our team will assist you with organizing your Estate and provide you with a personalized Estate plan.

Some of the documents your Estate plan may require include:
Last Will and Testament
Enduring Power of Attorney
Personal Directive
Roadmap for your Executor

II. Estate Administration

Rouillard Law Office provides various levels of service related to advising and assisting Executors/Personal Representatives with the administration of Estates. This includes Applications for Probate/Administration, distribution of property and finalization of the Estate. Services provided are tailored to the personal needs of the Executor/Personal Representative, as well as any unique circumstances pertaining to the Estate.

Related Articles:
Types of Wills – Lani L. Rouillard
Roadmap for your Executor – Lani L. Rouillard


Additional Resources:
Wills and Succession Act (Alberta)
Powers of Attorney Act (Alberta)
Personal Directives Act (Alberta)
Alberta Surrogate Court




Copyright © 2012, Rouillard Law Office. All Rights Reserved.