Our Firm
Rouillard Law Office first opened its doors on May 1, 2007. Its' founder, Lani L. Rouillard, initially established the practice as a "home-based business" that would cater to a select clientele in Sylvan Lake, Alberta. With the accelerated growth of the community and increasing demand for quality legal services, Ms. Rouillard chose to grow the firm and established an office in the Town of Sylvan Lake in January of 2008.

In 2010 and 2015, Rouillard Law Office received nominations for "Business of the Year". In 2010, 2013 and 2015 Lani Rouillard received nominations for "Business Woman of the Year" through the Sylvan Lake Chamber of Commerce. Loyal support from the surrounding community led to a need for greater services and a further expansion of the firm.

Rouillard Law Office is proud to "give back" to the greater community of Sylvan Lake by sponsoring multiple local charities, societies and non-profit events. Through volunteer work and sponsorship, Rouillard Law Office strives to build a better community.

Our team is focused on ensuring that our clients receive the most up-to-date legal advice in terms they understand. To accomplish this, our team is committed to a continuous training regime that provides for superior legal services in an ever changing legal world.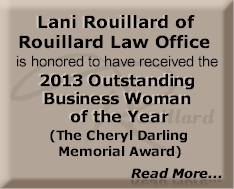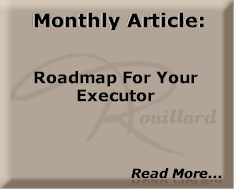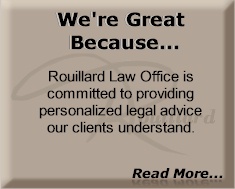 Copyright © 2012, Rouillard Law Office. All Rights Reserved.
Privacy Policy